Alumni Advocacy
Letter to the Editor: Next Step for New York College-in-Prison Program That Turned My Life Around
12/31/2019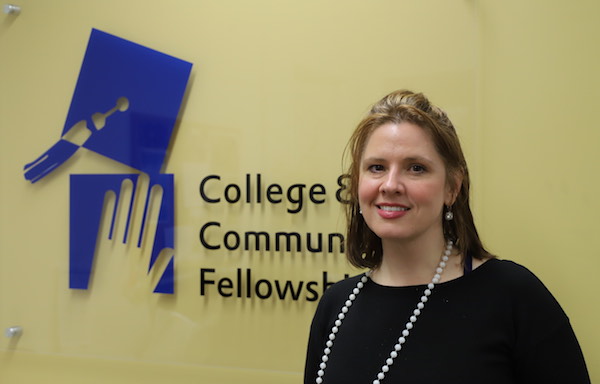 BPI Alumna Stacy Burnett '20, a writer and current College & Community Fellowship (CCF) fellow, tells her story as a response to an article about the state of college-in-prison in New York in The Gotham Gazette.
Read the full article below:
---
To the Editor:
Regarding "New York College-in-Prisons Program is Flourishing" (Dec. 3): I am proof there can be no rehabilitation in prison without education, and that restoring Tuition Assistance Program (TAP) funding for college-in-prison participants must be a top priority if New York is serious about building safer communities.
In 2013, I was released from Albion Correctional Facility with $40 and a bus ticket to a county that did not want me. After serving five years, I had spent 1,428 hours in solitary confinement, compared to just 30 hours in a college classroom – there was no funding for college at Albion for people over age 25. In 2017, I was returned to prison, and shipped to a facility that offered the Bard Prison Initiative.
This time, I spent those thousand-plus hours in classrooms with professors who demanded more of me than I thought I had to give. I was challenged, and despite my physical confinement to a few dusty acres, my world expanded. And it continues to expand. Parsing Shakespeare and Anna Karenina provided me with critical thinking and analytical skills that I apply to everyday life. Education – not prison – enables me to be productive today. I am part of a new community of achievers.
New York taxpayers have spent over a quarter million dollars to confine me – funding TAP is so small in comparison. Studies prove my education is the best insurance against another term of incarceration.
The Bard Prison Initiative turned my life around in less than a year – something that the New York State penal system could not accomplish on its own in five. It's time the New York State Legislature continue to lead in criminal justice reform and turn on the TAP for people in prison.
Sincerely,
Stacy Burnett, a writer, formerly incarcerated Bard Prison Initiative student and current College & Community Fellowship (CCF) fellow who lives in Queens and is working alongside CCF to restore TAP funding for incarcerated students through the Turn On The Tap campaign.