Boston College launches a new prison education program
More than a dozen [men] at the Massachusetts state prison are returning to the classroom — as Eagles
A week after classes began for more than 9,000 Boston College undergraduates, a smaller group of new students were excited to begin their own BC journeys.
Sixteen incarcerated men housed at the Massachusetts Correctional Institute in Shirley, Massachusetts, are the first cohort in Boston College's newly launched Prison Education Program, which brings college-level liberal arts courses to inmates. Launched with generous support from an anonymous donor, the program is part of a network of prison education programs affiliated with the Bard Prison Initiative.
This fall, course offerings include introductory philosophy, algebra, and writing, all taught by Boston College instructors and based on curriculum taught to traditional BC students. Each course is worth three college credits.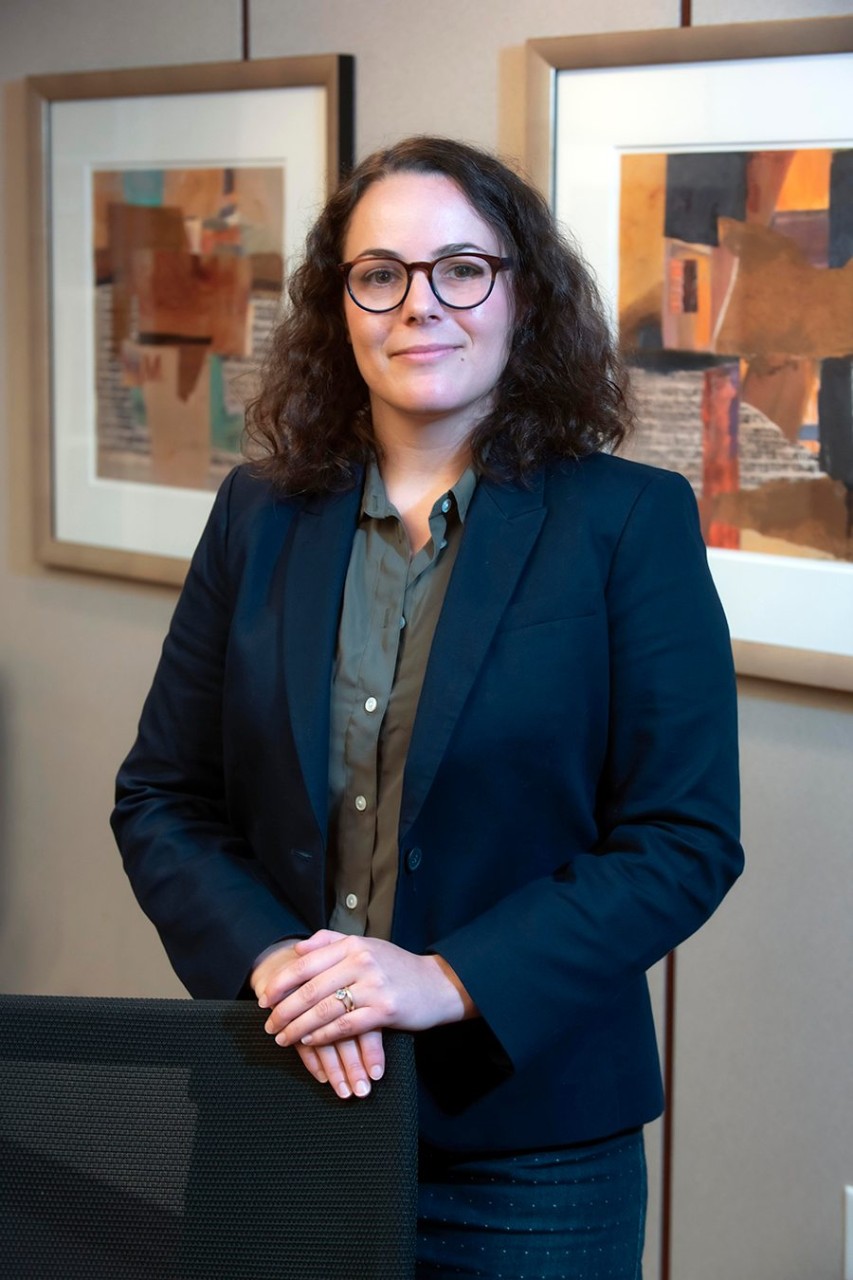 Within MCI, competition to participate in the program's inaugural semester was fierce, said Program Director Isabel Lane. Nearly 100 inmates signed up to take an admission exam, and 45 finalists interviewed for a coveted seat in the classroom. Applicants were judged on "promise, passion, and intellectual curiosity," Lane said.
"Ultimately what that results in is a really interesting mix of people," she said. "For some it's been years since they've been in a classroom while others have just taken a math class several months ago."
Recent years have seen a rise in prison education programs, with support coming from both sides of the political aisle. A soon-to-be-released Ken Burns documentary series, "College Behind Bars," shines a spotlight on the Bard Prison Initiative and the power of higher education to combat America's "criminal justice crisis."
To Provost and Dean of Faculties David Quigley, a formal prison education program seemed like a natural extension of BC's Jesuit Catholic tradition.
"If you study the history of the Jesuits, there's so much evidence of remarkable work being done in prison settings," he said. "Some of the most inspiring Jesuits I've met around the world and on the BC campus are men who are living out their vocation working with the incarcerated."
The University already has plans to grow the program. Courses in history, theology, and literature will be added in the spring, and a second cohort of students will be admitted next fall. Within a few years, Quigley hopes the program will be fully accredited, allowing MCI students to earn a Boston College diploma.
"Our goal is to make this program not just a few classes or a few discrete experiences," he said. "We want it to be a degree program."
So far, that level of commitment has been matched by MCI students, said Lane, many of whom have begun following BC sports and hatching plans to paint a mural of the BC logo on the classroom wall.
"It's been so fun to see them identify as BC freshmen," she said. "When the door closes and your class starts, it's not MCI Shirley, it's Boston College."
Excitement has also been growing among BC faculty, including Assistant Professor of the Practice of Philosophy Cherie McGill, who teaches the program's Intro to Philosophy class. Bringing the educational opportunities of BC to students normally excluded from higher education is gratifying work that serves the common good, she said.
"Education has the power to reshape a life, and with that comes the potential for our graduates to contribute great value to their communities," she said. "These students bring such talent and dedication to their work, and I have every expectation that they will go on to do great things."
—Alix Hackett | University Communications | October 2019